Racking Systems
THE BEST PALLET RACK FOR YOUR OPERATION
Laying the foundation for your operation starts with selecting the right pallet rack for your material storage. Our team can help you outfit your facility with racking options from the best manufacturers in the industry while giving your operation the most valuable and efficient use of its floor space. Contact us to get started.
Drive-in Drive-thru Racking
Drive-thrus are storage rack configurations that allow the forklift to drive directly into the lane of stacked rows.
ADVANTAGES:
Offers the greatest storage density when space is limited.
PRODUCT FLOW:
Last-in, First-out/First-in, First-out
Pallet flow Racking Systems
Pallet flow systems use depth to increase storage capacity. Pallets move easily along the sloped plane of the slightly inclined rail with rollers.
ADVANTAGES:
Great option for date-sensitive products and variations in product size.
PRODUCT FLOW:
First-in, First-out
Selective Pallet Racking
Selective pallet racking system comes in two different configurations: a roll formed, or clip-in configuration, and a structural bolt-together configuration.
ADVANTAGES
Perfect when storage density needs are low, but selectivity needs are high.
PRODUCT FLOW
First-in, First-out
Push Back Racking Systems
Push back rack systems save space and increase storage by using a dynamic cart-on-rail system where pallet loads are fed forward by gravity on steel rails.
ADVANTAGES:
Excellent for systems using multiple groups of SKUs.
PRODUCT FLOW:
Last-in, First-out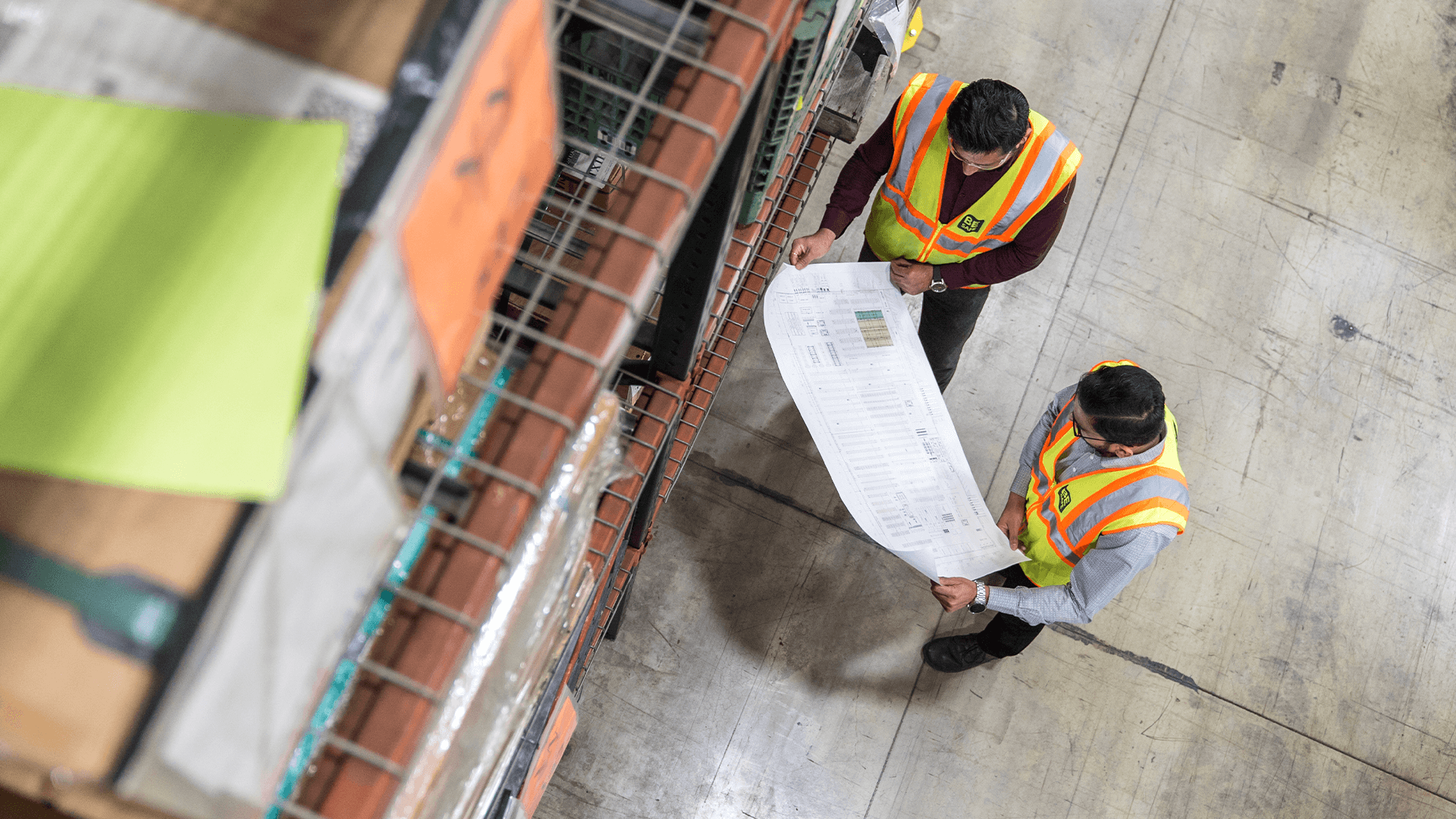 Optimize Your Space
Custom Racking Plans
We can help identify optimization opportunities, maximize your square footage, and boost your level of material flow. Our expert HODGE team will engineer a custom plan for your facility that account for the many variables that affect your day-to-day operations.
Racking products that handle any kind of storage requirement.
Contact Us
Racking Systems
Find the right racking system for your operation
HODGE has a large selection of storage solutions suitable to any product weight or size.
Bar Racks
Bulk Racks
Cantilever Racks
Decking Racks
Pallet Racks
Rack Protectors
Stacking Frames
Featured manufacturers